Hello Neighbors,
Please see the following notice regarding a public meeting to review proposal for Belward Farm Phase 1 build-out. The meeting is scheduled for September 29 at 7PM. If interested in attending, please RSVP to [email protected] by 5PM, September 28 (see further RSVP details in correspondence below.)
Additionally, more information can always be found at the Sensible CCT Facebook Page:
https://www.facebook.com/sensibleCCT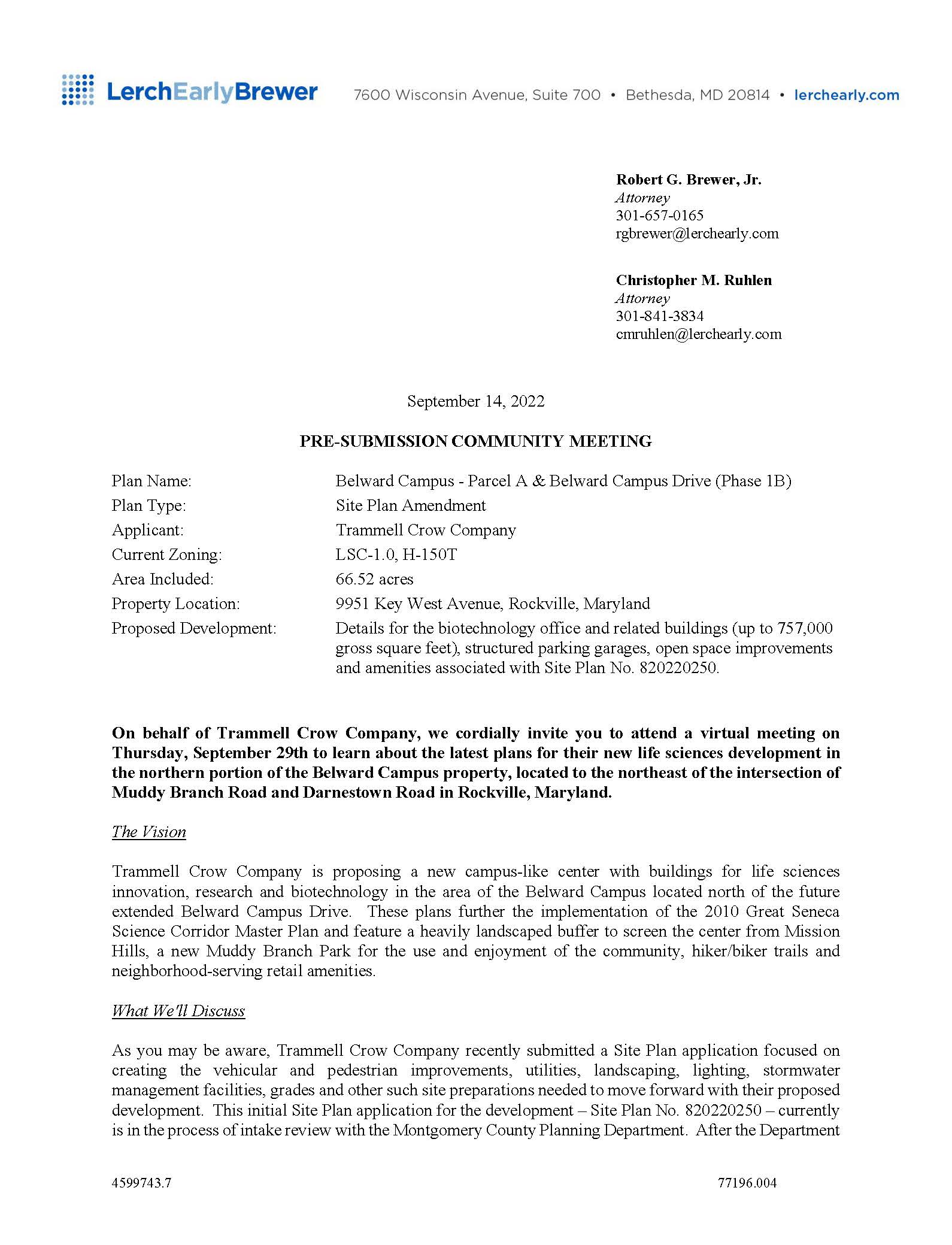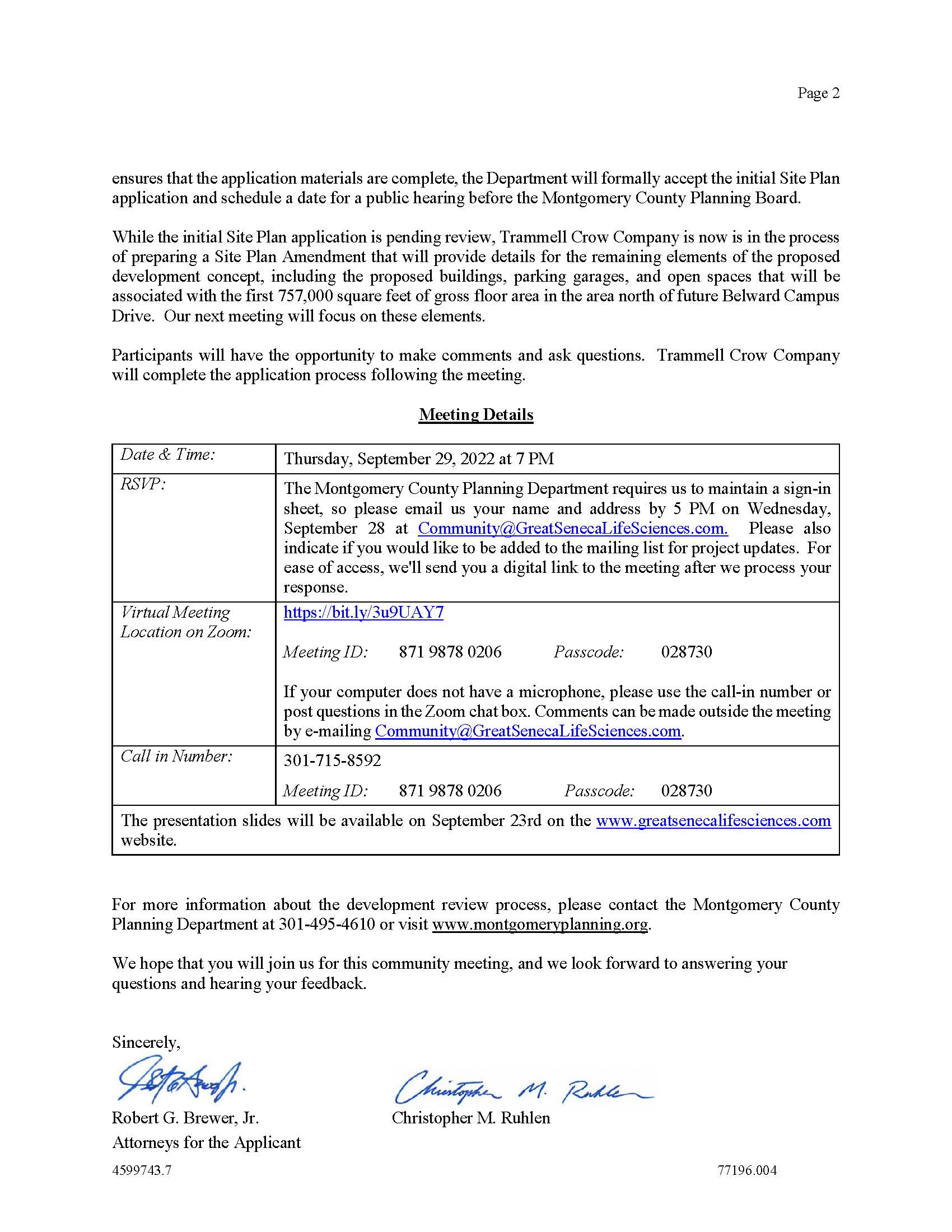 We hope everyone is staying safe and well!
Thank you,
Glenn Watts
Board of Directors, Washingtonian Woods HOA